This is a Sponsored post written by me on behalf of
Truvia® Natural Sweetener
for
SocialSpark
. All opinions are 100% mine.
(Picture from Truvia site)
I'm trying to lay off the sugar for my health. Actually, a year ago I wasn't eating any sugar at all. I went through the Christmas holidays and new years without having any and was doing great... until I got pregnant.
Nothing sounded good except sweet treats and I started eating sugar again. It made me feel awful eating it, so I started looking into alternative natural sweeteners.
That's when I found Truvia®. I add a packet of Truvia® to my gluten free cereal every morning and it's the perfect amount of sweetness for me. Before I started doing this I would use a lot of sugar in the same bowl of cereal to make it sweet enough for me... and then I'd feel awful within an hour of eating. So glad I found Truvia®!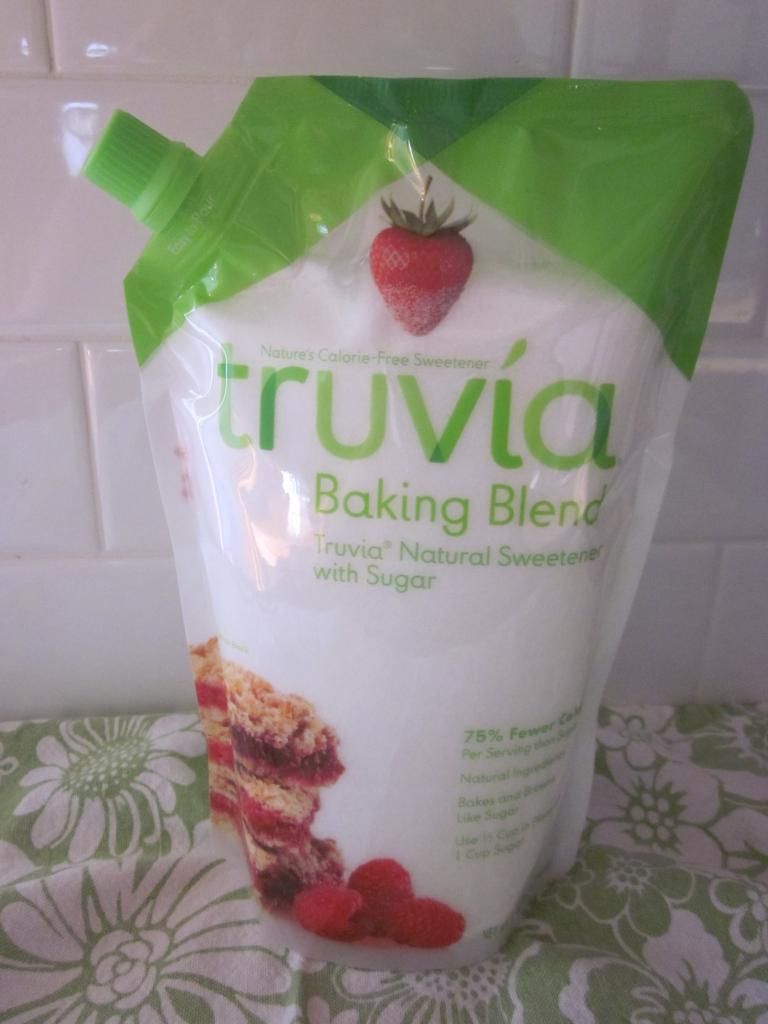 I'm still trying to get off all other sugar (I'm liking yummy baked treats right now... I'm always hungry from breastfeeding!), but until then I'm glad I found out about Truvia® Baking Blend. It contains Truvia® natural sweetener and sugar and it works the same as regular sugar in recipes, except you need half the amount and it contains 75% fewer calories than sugar (with twice the sweetness). So it might not be entirely no sugar, but it's much less, which is what I need.
I decided to try out the carrot cake with cream cheese frosting recipe that Truvia® provides on their website. I've never made one before and I had all the ingredients (besides walnuts, which I left out), so I went for it. Besides grating 3 cups of carrots by hand (I need a food processor) it was really easy. And it turned out delicious! It's moist, sweet, and the texture is great! The cream cheese frosting on top is yummy too.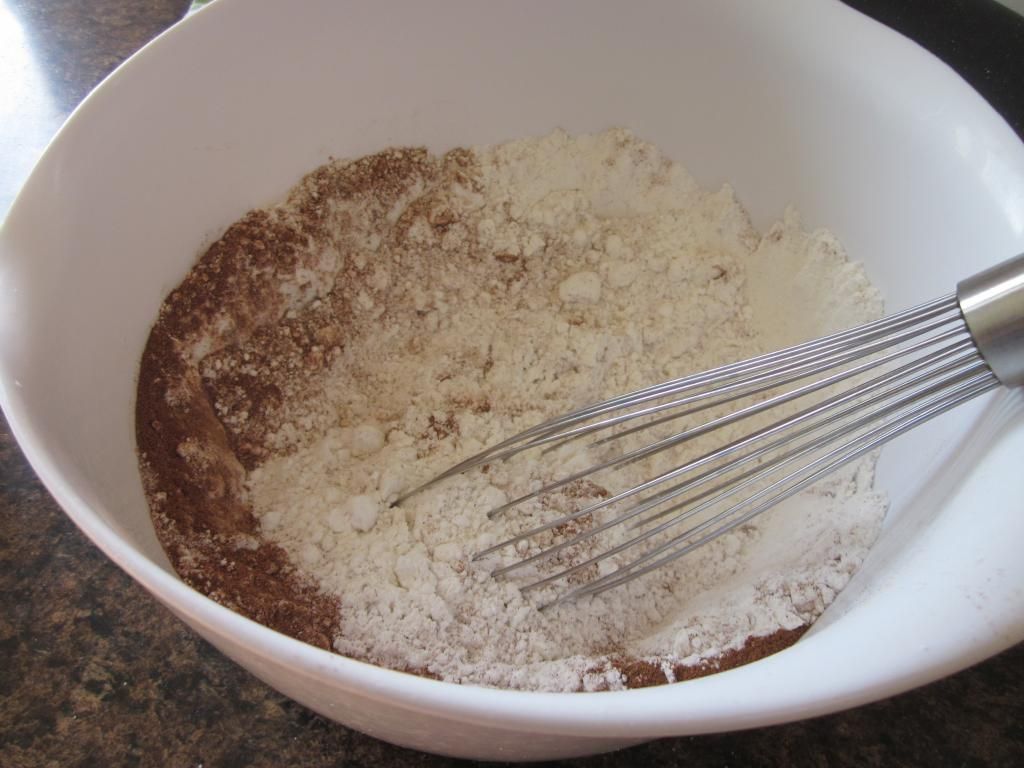 Mix up all the ingredients,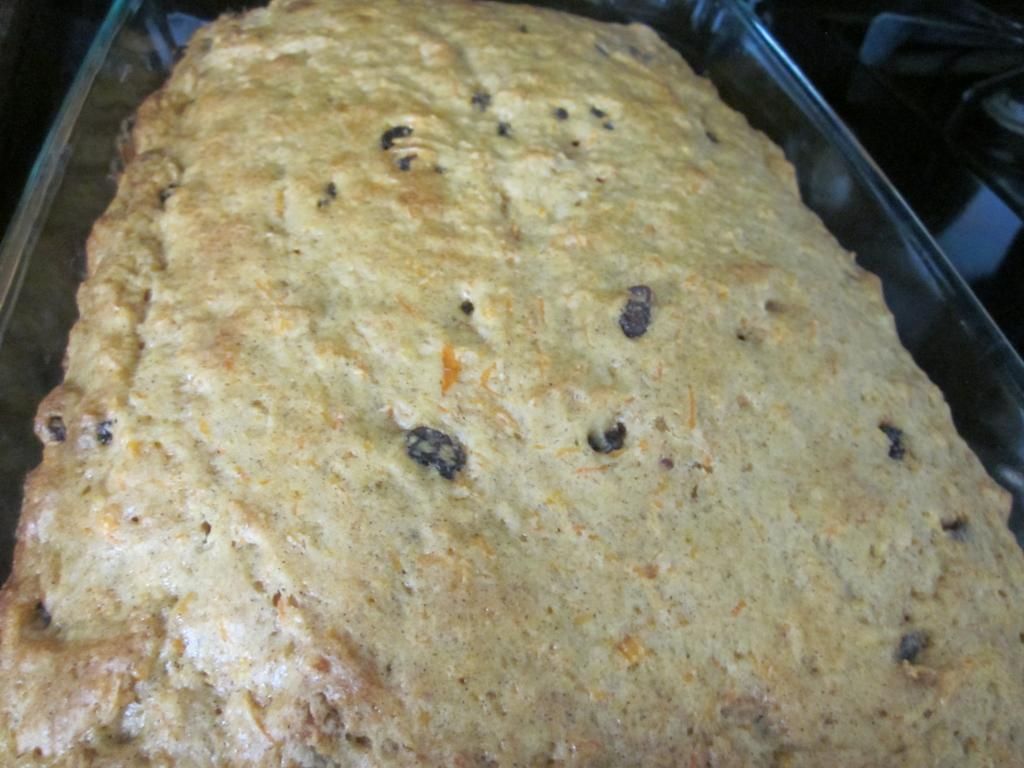 bake and let cool while you mix up frosting.
The frosting was super easy. Just two ingredients.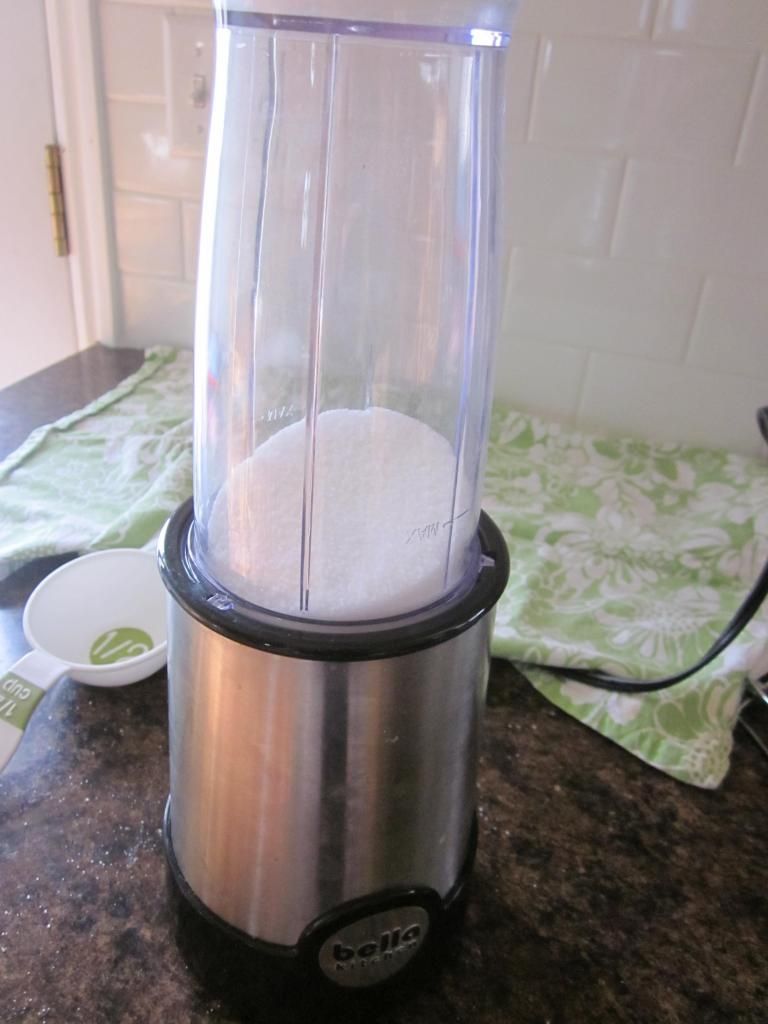 You first grind the Truvia® Baking Blend...
...to turn it powdery for the frosting.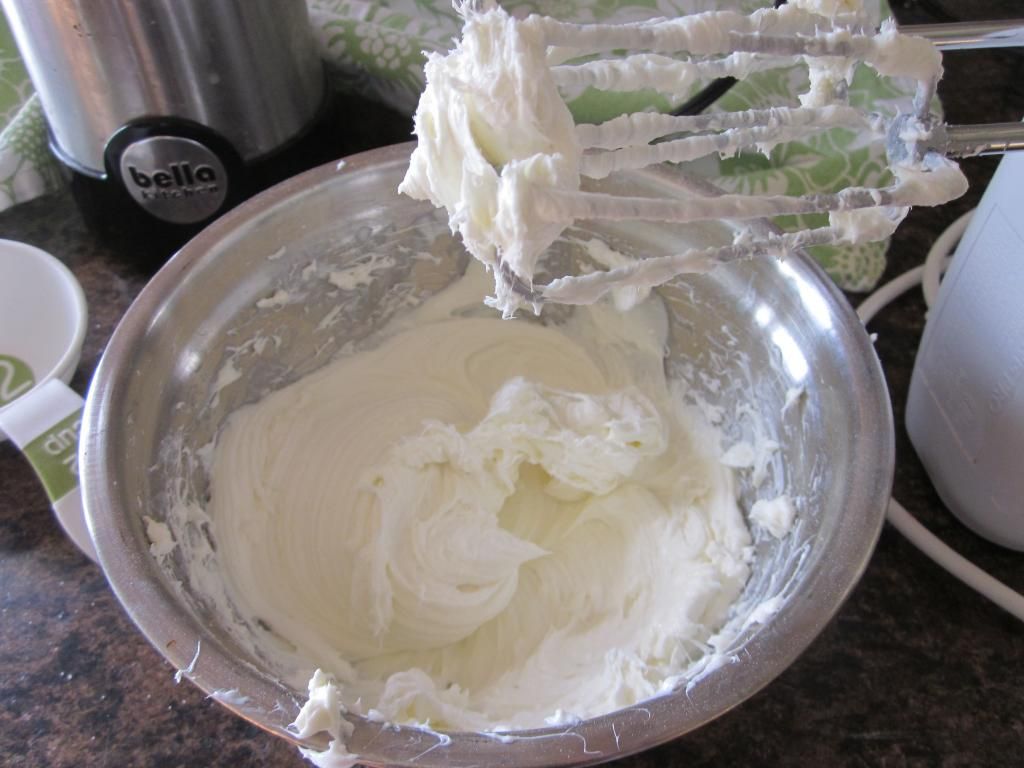 Then mix it together.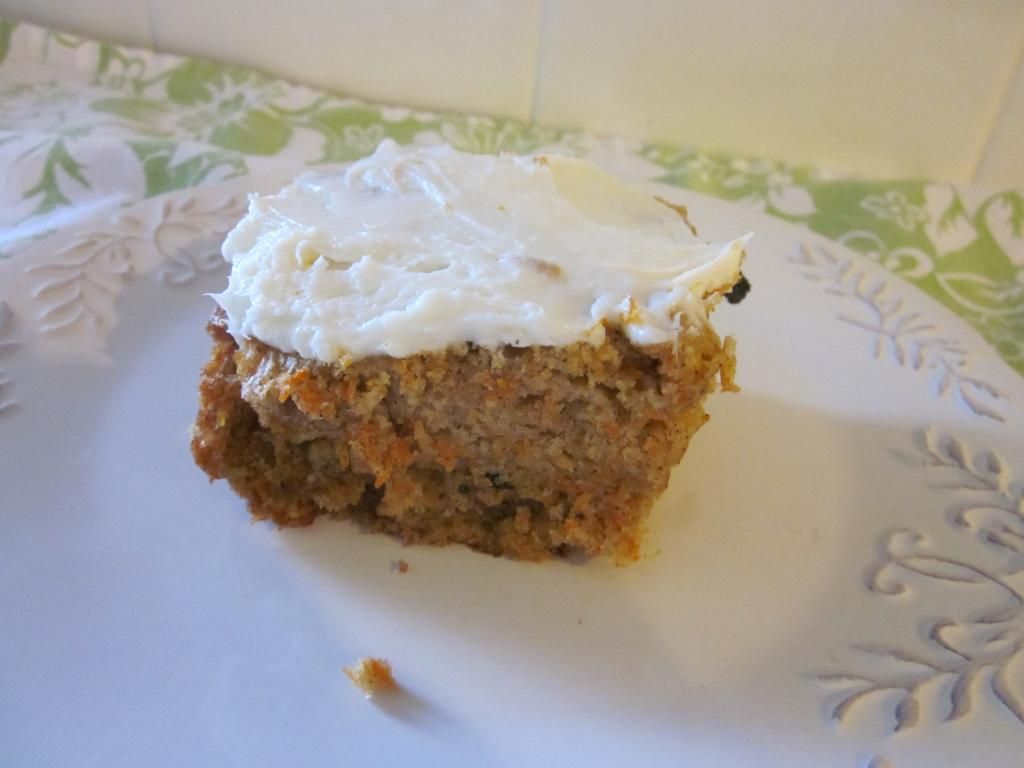 SO YUMMY!

Here's the recipe:
INGREDIENTS:

Cake
2

1

⁄

4

cups all-purpose flour (I used Grandpa's Kitchen gluten free flour blend)
1 cup Truvía® Baking Blend
1

1

⁄

2

tsp baking powder
1 tsp baking soda
1 tsp salt
2

1

⁄

2

tsp cinnamon
4 eggs
1 cup canola oil

1

⁄

2

cup buttermilk
1 tsp vanilla
3 cups finely shredded carrots

3

⁄

4

cup chopped walnuts

3

⁄

4

cup raisins
Frosting
1

⁄

2

cup Truvía® Baking Blend
8 oz. reduced-fat cream cheese
DIRECTIONS:
Preheat oven to 350° F. Spray a 9x13-inch cake pan with nonstick spray.
In a large bowl, combine flour, Truvía® Baking Blend for the cake, baking powder, baking soda, salt and cinnamon and whisk together.
In a second bowl, beat eggs, then mix in canola oil, buttermilk, vanilla and carrots.
Add carrot mixture to flour mixture and stir to combine. Fold in walnuts and raisins. Pour batter into prepared pan.
Bake for 30 minutes or until a toothpick inserted near the center comes out clean. Cool in pan on a wire rack.
Grind the Truvía® Baking Blend for the frosting in a blender, food processor or coffee grinder.
Add Truvía® Baking Blend to cream cheese and whip with a mixer until light and fluffy.
Spread on cooled cake.
I seriously can't believe how moist the cake is! YUM! And it's plenty sweet. Tastes like a regular carrot cake, and that's with less sugar and gluten free flour. Pretty cool.
Visit the Truvia® website for more tips and information on Truvia® Baking Blend
What's your favorite holiday recipe that you could re-create using Truvia® Baking Blend and some gluten free flour?